Introductory episode of The MECE Muse Unplugged podcast show, a pop-up, bi-weekly podcast series designed to help new or aspiring consultants on their journey to greatness.
The MECE Muse Unplugged is a variety show sharing ideas on how to be a great consultant in the form of interviews, storytelling, career advice, and discussing trending topics that affect consultants.
In this episode, Christie shares thoughts on why she started the show, her own career journey, and provides context of the goals of the podcast show.
Listen to the Episode Here:
Podcast: Play in new window | Download | Embed
Subscribe: Apple Podcasts | Google Podcasts | Stitcher | Email | TuneIn | RSS | More
This is my first episode of my very first podcast. I cannot believe I have somehow hold off a podcast show like it. It's amazing to me. This will be a great ride. I am super excited of what we, I'm going to say because it is a partnership, are going to do over the next several months. We're going to make some ruckus. What is the show about? Let me start with a little bit of context. Consulting is always about context. The MECE Muse Unplugged is essentially a pop-up podcast series. I call it a variety show. We'll publish bi-weekly, and I want it to be a platform where we can share ideas and thoughts on how to be a great consultant, and we do that in the form of interviews, storytelling, career advice, or discussing trending topics that affect consultant.
Who is the show for? When I started at the top, I said go-getters, and that's exactly who the show is for. It is for the go-getters out there. I see that my book, I feel like I have three primary audiences. This show is for that ambitious college student that is interested in starting a consulting career, being successful at it, may or may not have had internship experience in consulting, but want to take it a step further and looking to gain as much work experiences as possible in a short amount of time which consulting provides. If you are that person, you are going to love this show.
Audience member number two would be the experienced professionals out there that may have been thinking about a career change. They've been entertaining the idea of going into consulting or some of them may have actually fell into consulting. I've met a lot of people over the last year or so that have become what I've called like accidental consultants, and now they're trying to figure out what that means. This show is for you as well so you can get some tidbits hearing from people that are living and breathing consulting. Then my third audience of my audience target is the newbie consultant who just started with the firm probably five or less years that's looking for competitive edge or even a seasoned consultant that just wants to be entertained, get a different perspective on the profession, or may want to consider becoming a guest on our show. If you fit those buckets, you're going to love the show. I'm focused on making sure that we constantly meet that need and every time you listen to it, we give you something new.
When is the show going to be published? I plan on publishing every other Friday. I mentioned it is biweekly. I plan on having the shows available for download by 9:00 AM. You'll have a new episode that's available. Since this is a kickoff effort, I call it a pop-up for a reason. It's a pilot show, so that means depending on your feedback and the support you provide the show as listeners is how this is going to work. I say partnership because this show is going to be around as long as you want it to be. You want us to do things a little differently, let me know. You want to be on the show about me know, send some questions, have some thoughts and ideas, let me know. I want to have that feedback loop to make sure that we're providing value and insights that you can take away and be able to implement in your own life.
Where is the show going to be available to? You should be able to catch the show on iTunes and SoundCloud. I'll probably have some other sources. I'm still figuring out the distribution as it's my first time doing the podcast thing. However else I can make sure that we have channels, you'll find it on my website. If you go to www.MeceMuse.com, it will list out any other outlets that we'll have available where you could download the show and you will be able to set things up on the website as well. How am I doing the show? Let's talk a little bit about that. The show is based on the concepts and framework in my upcoming book. The book is called the The MECE Muse : 100+ Selected Practices, Unwritten Rules, and Habits of Great Consultants. I'll probably do an episode just talking about the book itself. For this first launch, I did an interview with a podcast show. I gave a little bit context on there, but I'll probably do one episode just talking about the book and a little bit more detail. Similar to the book, I took the loose approach. I took a loose MECE approach with the podcast. For those who are new to consulting or don't do the type of consulting where you use that lingo, MECE means mutually exclusive, collectively exhaustive. That is just a term that is used to sometimes describe how to problem solve. That's a technique that's used. I use that approach with the book and I'm using it with the podcast. For example, in my book, I took a top down approach when I shared stories about my career and tidbits and things I learned over the years.
I think is going to be good, if it's to be MECE, I think it'd be great to take a top down approach and have consulting partners and leaders sharing their stories. I went on this whole journey, it was pretty wild and out. I'll share it in the future, but I was able to connect with over 50 partners. I have about 22 full interviews in the book and they gave their stories. They gave their definitions of a great consultant and advice that they give new or aspiring consultants, which was an awesome experience. I actually learned so much from these amazing leaders and I know you will too when you check out the book. With the podcast, I actually take that same construct and I did it with a bottoms up approach, so instead of just speaking to partners, I am speaking to all walks of life. I speak to aspiring consultants, former consultants, or even current colleagues of mine and asked them the same types of question I asked these partners just to get to get a different lens, get a different perspective.
You're going to hear it from what I call the 360 version of consulting. You're going to hear it from a partner perspective. You're going to hear it from an intern perspective. You're going to hear from an outsider looking in wanting to be in the field. Someone who left may have come back, some are doing other great things. You're going to hear it from a lot of different kinds of lenses and I'm going to try to find different ways to bring another lens to you. Speaking of expectations, what you as the listener can expect from this show. I want it to take the MECE approach and have so many different types of guests for a couple of reasons.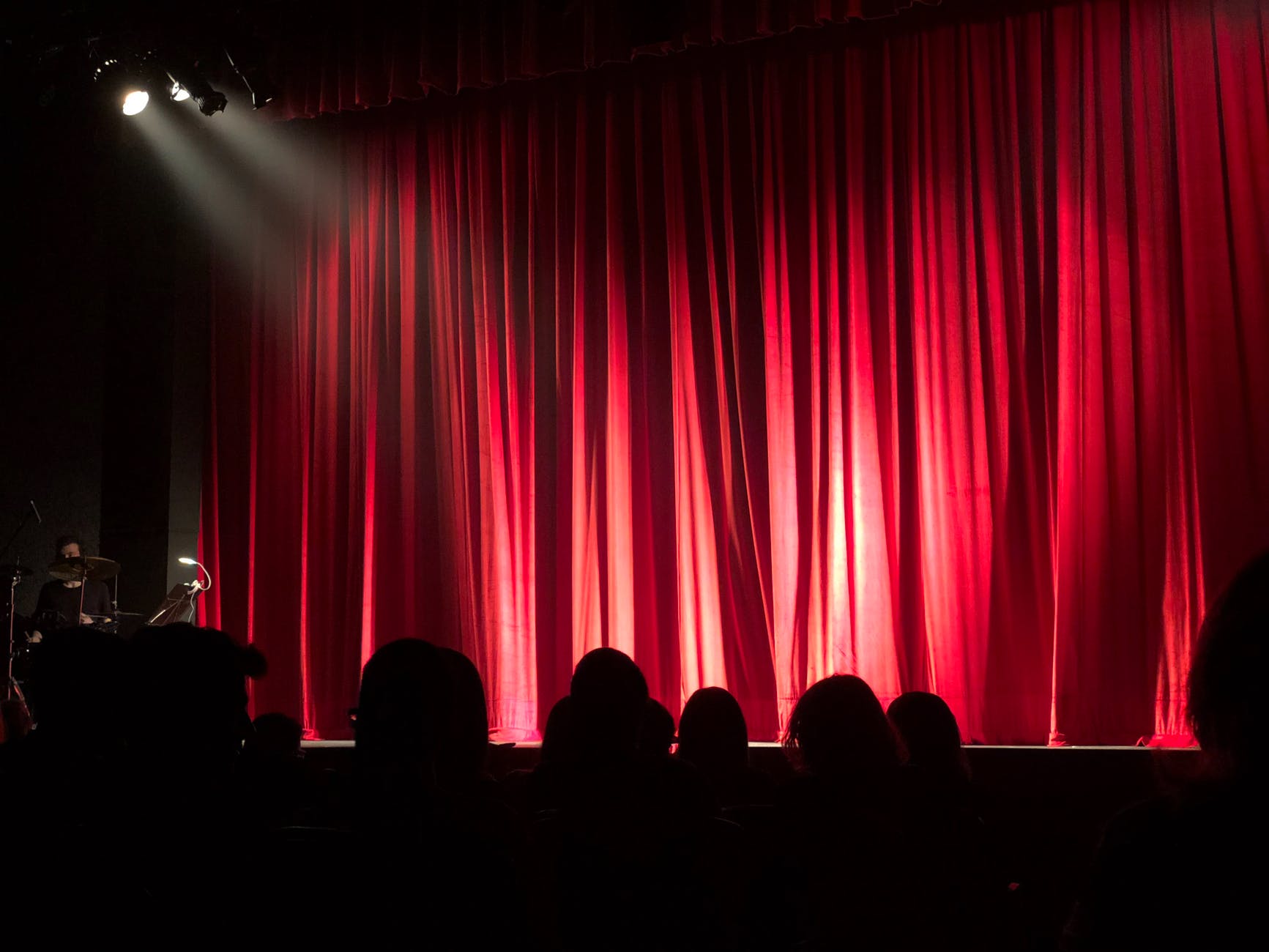 That's why I use the word variety show, because I want to make sure every time you listen to an episode, you're taking away some type of key nugget. I want you to be informed, to be entertained, comforted, challenge, inspired, and I want you to take the nuggets that you learned from the show and you use them either in new life or you pay it forward. You may have known a colleague or someone that needs this information and you pass on an episode or pass on the information to them, because that's what it's about. It's about helping others and making sure that people get the information they need to make informed decisions and to live the best life they can towards their journey to greatness. That's what this is all about.
The next question I want to answer is the why. Why, Christie? Why are you doing this? In one sentence, I've spent the last five years of my career being purposeful and seeking to become the mentor that I wish I had earlier in my career. Let me tell you why. I'm the first generation college graduate in my family to go to college here in the US, I'm also first generation American in my family. Given that, I'm the oldest of eight. It was Brady Bunch family. My mom did not have eight children, but I am the oldest of eight and so I grew up in a time where I didn't have as many different types of resources at my disposal early on. I knew my mother, she raised us, she worked hard, and she sacrificed so much for us. As I got older, she became more acclimated into the culture. When I look at my younger brothers and my younger sister, they actually had a little bit of a different growing up experience than I did because I was the oldest, I saw the whole growth of my mom and the succession that she had, which was amazing, but there're things that I didn't have. Fast forward, many of my peers in consulting, they went to prestigious schools. They have well-resourced upgrade brings or knowledge and I didn't have that. I bootstrapped it. Everything I tried to learn either through books, through things I saw, I just pick up where I can. I did a lot of different types of development program. At an early age, I got into the habit of being in after school programs, internship programs. That was one thing I loved about my mom. I love the fact that even though she was new to this country, she took things by the wing and made sure that even if she didn't have the answer, she looked for it. I in turn took on the same type of habit.
I was constantly in a lifelong learning before I even knew what the word lifelong learning meant. That was how I live my life. That's how my mom lived her life. In having that and then having the drive, it was something I always wanted to do coming up, wanting to be in consulting. Earlier in my career when I looked up at leadership, there were no role models that look like me. It was difficult to create a mental map of success in consulting. When I started, it was in IT consulting. There were not a lot of women, and there was hardly any people of color. I just didn't see them. I took a while for me to figure out a mental map and what works and what doesn't. I decided I'm going to stick it out. This is the type of work I want to do. This is the type of life I want to live.
I struggled, but I stuck with it. I learned the ins and outs of consulting. To me, it's the hard way. Maybe there were certain things maybe I was too headstrong to take cue of, but I knew I had a hunger and desire to become successful and to be a successful consultant and to make this a long-standing career. I kept going and fast forward, I'm about fifteen years into consulting. I've had a lot of twists and turns, but I wouldn't change it for the world. I look at where I sit today and I've had such a purposeful consulting career reaching to a point where now I do exactly the type of work that I enjoy doing day in and day out and for that I am truly blessed.
It took a while to get here, but I wouldn't change my experience for the world. Let me give you a little bit of my background so that you just have a little bit of that texture. I started to get exposure to consulting when I was in my junior and senior year in college and I got hooked to consulting. I remember seeing some consultants and in that time frame and I was just fascinated. I've walked into a team room on one of my internships and it was a team of strategy consultants in there. At the time I didn't know what that meant. I didn't know consulting, but I saw those people worked and I saw how they reacted which with each other. I saw the camaraderie and I was fascinated as they all did not live at the place that they were working at. That was mind-blowing to me.
I remember walking out saying, "I want to be like them. I want to do cool stuff. I want to travel and I want to be surrounded by smart people solving hard, complex, and confidential problems." It was just the mystique and intrigue about consulting that hooked me early. I remember becoming obsessed and stalked them a little bit. I found every excuse to always be in the team room and ask some questions or take them out for lunch or go to coffee. I picked up bits and pieces. I knew by the end of the summer of my junior year, I knew I wanted to be in consulting. I didn't know what that meant though, but I was like, "I'm going to figure it out." Instead of going the traditional strategy route, which was the consultants that I have seen, dot com was the big rage then. I said, "Let me try both the best of both worlds. Let me see if I can get an IT strategy work and get on this dot com thing." I did.
Long story short, I did get a role that was IT strategy, which is great, but reality set in. Being in consulting, things are cyclical. From the time I got my job offer, an undergrad, from that gap until the time that I actually started my career, the dot com bust happened. I went from having this amazing offer and me and my classmates having multiple offers until most people were getting their offers rescinded. I was super scared that I may get lines rescinded. I was supposed to go into IT strategy. It was the innovation center of a particular large global firm. I remember when I got the call, they gave me two options. Either I can keep my offer and stay in and try to go into IT strategy, but that would mean I'd have to defer a year because of the market and they didn't want to have a large bench, or the second part was I can start my career now, but go on the implementation side of the house. Meaning I would have to get into some hardcore technical roles. I had a marketing degree and I had a computer science minor. I was creating websites when I was an undergrad, so I knew enough to be dangerous, but I wasn't a hardcore programmer.
That's what I did. The first five years of my career I was in this implementation role and I learned a lot. I learned how to deliver large complex programs, systems integration work, large super-mega ERP. Outsourcing was the big thing back then, so I remember one of my work shoes was the outsourcing model ever to be implemented in the US. I actually had some cool experiences even though it wasn't my bread and butter. I wasn't passionate, but I got good at it unfortunately, and I ended up being there for five years. In that time frame, I did good work. I was always waiting for someone to notice and say, "This girl, there's something about her. We need to help her and support her. We need to give her options and things."
That never happened. I never got that mentor that I was yearning for. I knew I worked my heart out and in my mind I kept silent. I didn't know certain things that I shared in the book, certain things that you're going to hear on this podcast, I didn't know them. I just quietly worked hard and just waited for someone to notice and no one never noticed, they never noticed. One day it hit me, it hit me that if I'm going to be able to get the types of experiences and do the type of work that I love, I'm working my heart out. I'm traveling all over the place, as great as it is, I know there's something better, but I have to go out and find it myself. I have to be my own mentor for a little bit until I can find the people out there that's going to help me.
That's what I did. I decided I wasn't going to put my dreams on hold anymore and that I was going to make the switch somehow. I don't know how he's going to do it. I didn't come from a top ten school, there are just certain things I didn't have, like that pedigree. I said, "I'm going to get into management consulting in some way." That led to that decision. I remember the day I made that. I was waking up in a hotel on a project. It was miserable. I hated the project. I hated the team culture and I was like, "There's got to be a better way."
I will admit it was tough. It was tough to switch from being a hardcore IT person doing testing and systems analyst work and being a project manager. It was hard to switch into the strategy work, but I made it happen. It held me back obviously, the first five years was IT. It did hold me back because of the pivot, but in the long run it was so worth it. I had a lot of nights and weekends and training and doing pro-bono work and doing a lot of stuff to show and prove that I can do this. After a couple of false starts, I ultimately did land at a large and prestigious big four firm. That's where I started to get my stride. I did a smorgasbord of stuff over five years. I was consumed. I was obsessed. I get obsessed sometimes when I'm focused and laser-focused, which is sometimes good, sometimes bad.
I got obsessed in all types of experiences and doing all types of amazing human capital engagements. I did talent development, change management, teaching leadership, succession planning. I wanted to build a deep expertise in the type of strategy work I was doing, which was people-related. Instead of earning an MBA, I got a masters in organizational leadership. I got numerous different human capital-related certifications and that was great. For five years, I hit my stride. I was gaining all this experience like, "I need about two, three more years and then I can think about long-term leadership positions and all that stuff."
Two to three years in consulting time is a long time. While I did well at the firm that I was at before, and it's a great firm, great leadership, amazing opportunities, it is an upper out model. I got to a point where because I was doing so well, I remember I was going to be up for promotion soon and I personally did not feel I was ready. Promotion in that specific firm from my level meant I had to become an expert. I had to specifically major in a competency or solution and industry. I had to have that intersection because that's how that firm went to a market. The way they went to market and their goals wasn't aligned with where I was because for me, I still wanted the abroad experience. I still want to multi-industry focus. I have ten years of consulting experience by then, but it wasn't ready for me to major. I felt like I needed more time and I didn't want to get pigeonholed into doing work or building the expertise in an area that wasn't interesting to me.
I decided to leave and find another opportunity and I landed at another big four where I was able to get broader experiences. Fast forward, my career has gone full circle. I've been at my current firm going on five years. I spent I'd say about two and a half years in a market facing consulting role, a wide variety of different things, and then I decided after some soul searching to take on an internal consulting role, which I've been currently in today leveraging both my IT background and my human capital experience, but with an emphasis on large scale transformational programs. I was able to do that for a couple reasons I transferred.
I got the two to three years that I was looking for feel like a round out. I've had enough projects. I have done enough end to end cycles to feel comfortable and competent in my capabilities. I was ready for that next level and for me that next level was I need to understand the world from the client side of the table. I spent my career up to that point always in consulting, always thinking about it from a vendor, from a consultant's perspective. I think for me at that point, I felt like in order for me to be an amazing consultant to be a great consultant, I need to understand the other side of the table. I need to understand what it takes to own a program, what impacts does it have on the PNL. We always talk about making sure we can answer the call for what our clients up at night thinking about. I wanted to know what that felt like.
I originally thought I would have to leave consulting and then maybe come back. That was my thinking was like, "I probably got to go into industry to get that." Through conversations, I realized that this is an internal consulting opportunity that can give me that other side, but I can travel less. I have more stability in my schedule, more time for my family, create that range of experience that I was looking for, then still have one foot in the door. It was the best of both worlds to be honest. Part of that story is the difference between internal and external consulting. I've found going internal was like one of the best decision because it provided me career clarity I never had before. I've only been internal consulting now. It'll be two years coming but I've been able to get the exact experiences I was looking for.
Contrary to popular belief, I've talked to some of my former colleagues and they think that I must be coasting. Actually, internal consulting work is just as demanding as an external facing role except your internal clients are your colleagues as well, which was a little awkward in the beginning to try to manage that dynamic. Then what's interesting is that internal clients are actually even tougher than the external clients, which was fascinating, all of its own. It takes a whole new collection of different types of skills to do internal consulting work. That's helped me grow and stretch and just have a different perception that I didn't have before.
In all of that, I have reinvented myself. I have made this profession work, which meant sometimes switching practices, firms, competencies majors, I reinvented my brand, but I've always been able to stick it out. Because of that, I've learned that to be successful in consulting, it's more than just about being smart and ambitious because there are a lot of people out there that are smart and ambitious. There's a lot of hardworking people too. That's just not good enough to be in consulting and to create a sustainable career. To take your career to the next level, there are other things you need to learn and know. It's only those that have been in the game that can share that information with you, for you to figure it out.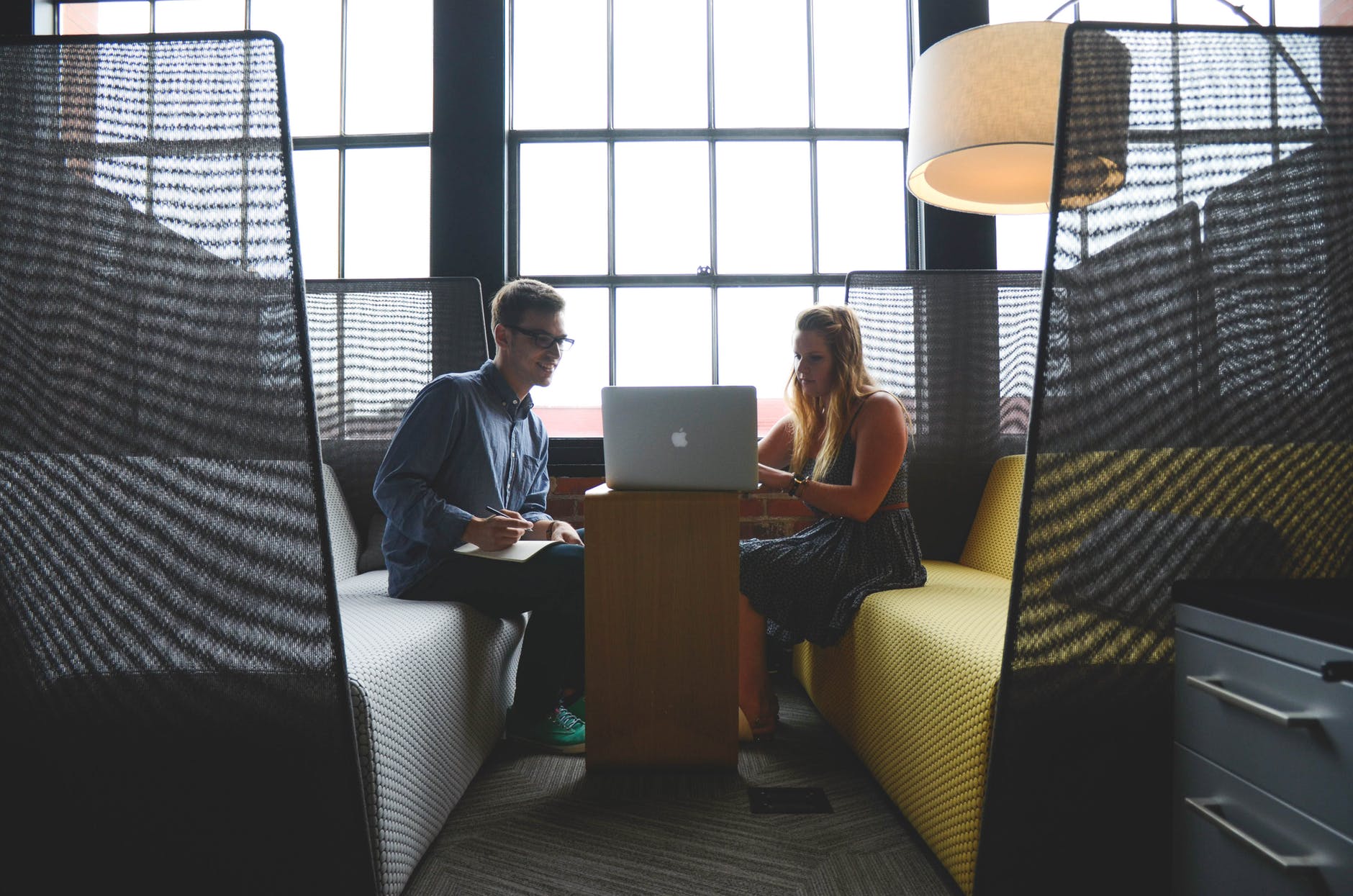 Mentorship and sponsorship are critical elements of creating an enriching consulting career. I want to go back to the mission of being a mentor I wish I had, over the last five years I've somehow amassed a large network of mentees. I feel blessed that they trust me, they trust my opinions, they call me, they share confidential information with me. I have mentees from different firms. I get referrals all the time from different colleagues or people that want to speak to me. Over the years, it's gotten to the point now where I now have to find ways to scale these relationships because I'm running out of time. I can't connect with everyone the way I want to, the way I feel like I need to. It's like you're giving, giving, and giving. "What are some ways that I can scale this? I can scale this mentoring."
At that same time, I had been talking about writing a book for years. I didn't know it was going to be about mentoring or anything like that or it's going to be about my career journey. I just knew I wanted to get in that space. Sidebar, I'm eternal student. I know for me, retirement is not hanging out on the beach somewhere or gardening. While that may be great for some, for me retirement, I'm probably going to become a professor and go hang out at some college for the rest of my days once I've hung up this gig. For me, I know with that, I always wanted to end up back in academia for the retirement space. I wanted to be able to write books and do different things and I said, "This is a nice time to make me start thinking about doing that now."
That's what led me writing the book and I'll talk about the book later, but that's what also led to ultimately this podcast. Being the mentor that I wish I had as that mission, and that pay it forward mentality has led me to not only having a successful career or even more successful I should say. It's helped me land dream projects. It's helped me do a lot of things. It's amazing how pay it forward works. It's rewarding. It makes you wake up and want to give in the morning. It makes me go to bed excited knowing that I've made an impact. I've been able to do that in so many different ways in my work that it's just pretty remarkable.
Having said all of that, what am I asking from you as a listener? I am a true believer of the feedback loop and so I created this pilot platform and have dubbed it a popup. You think about a pop up store or anything like that because I don't know when I would end the show. I don't have a date, I don't have an end date. I know it's going to end at some point, but I don't know. As I said for now as long as I hear feedback, so my ask is I want people helping others. I want hopeful individuals wanting to be on the show. I definitely would love your help and support by sharing with colleagues about this show. As long as I see the love, I feel the love, I get the emails, MECEMuseUnplugged@gmail.com, I will continue to stick around. I said that in terms of the longevity of the show, consultants are going to love this one. I plan on making a go-no-go decision once my book publishes. I'll keep you posted in future episodes when that go-no-go decision date is coming up, but for now I want the audience to experience and enjoy the show.
Quick sidebar caveat, you're going to have to forgive the first set of episodes. I'm saying that because as I was trying out the technology, I tinkered with podcasts. I had to wrap up quickly on how to do this. The sound qualities, it's a hit or miss depending on the episode, depending on when it was recorded. I'm going to ask you to forgive the quality of the first set of episodes. Hopefully this sounds clear and better. It's going to take a little while for us to have a consistent quality sound. I'm doing this on little bare bones, but through your support, I'm hoping that it will continue to give me the driving momentum to refine and to continue to bring a high quality product to you, my go-getters. Thank you so much for taking the time to listen to my first episode. I appreciate it. I hope you will enjoy the show. You're coming along for the ride with me.
First and foremost, I want to give a shout out to Lee Kantor of Business RadioX. He was a catalyst for helping me bring the show to light. It's funny I talked about doing a podcast. I was very noncommittal. Lee lit a fire under me and said, "Christie, you have such an amazing concept. You're doing such great things. You need to pull this off now. I was like, "I got to do it now, Lee?" "Yes, you got to do it now." Shout out to Lee Kantor again on Business RadioX for giving me that fire and helping help create that light.
For my husband, for hearing yet another one of my crazy ideas and just saying, "Yes, that sounds great, Christie. I'm fully supportive." For that I love you dearly for just letting me continue to run with different ideas and different ventures and journeys that I bring you on so thank you for your support. I want to thank Ernest Barbaric and his Pod Summit team in Calgary. That was actually how I quickly got up to speed with all this because I was like, "I don't have time. I've got to find a hack to pull off this podcast show." I remember I came across Ernest. He had a post, I think it was on Twitter or LinkedIn. It was so compelling. He put together this Pod Summit for first time. It was the first podcast summit in western Canada and it was such a success. He sold out, amazing. If you get a chance, check out Ernest. He's got a cool podcast show as well. It's called the Art of Meaningful Work. Check it out on iTunes. Ernest, thank you for being my guide through all of this.
I want to also think my initial interviewees. I have Ron, Natalie, Nitya, Sowm, Xuan and Dustin. I want to thank you all for working through my trials and errors of the first couple of episodes and for being so supportive. Lastly, to a lot of my old MBA cohort folks, Shannon Fitzgerald, Jamie Windon, Jonathan Goodwin, Matt Wallace, Andy Hewing, David Urman. I know I'm missing probably several other key names and if I did forgive me, so all of the other folks, you all know who you are. Thank you so much for helping me level up and pulling this podcast show. I have officially shipped this product, ladies and gentlemen. That's my show. Episode two, I'm going to provide a little bit more context of what to expect on this variety show. We're going to talk about a little bit of the different formats. Here's to your journey to greatness.
Links from today's episode: